Gartner stated that by 2020, 90% of international software companies will have an open source strategy in order to stay on trend with the market's requirements.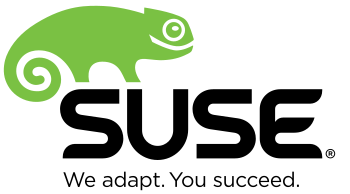 This means that the demand for open source training options will also increase, to help individuals become equipped with the necessary skills to use these open source solutions.
Linux is currently the most popular open source operating system used by millions of people across the world. If you are keen to join the Linux community then let the SUSE Academic Program help you get started.
This online training offers you access to:
training materials for students, academic staff and trainers on certified Linux, OpenStack, Ceph and other SUSE courses
SUSE support, knowledge base articles and forums
SUSE tools and products for lab environments, software development or other education settings
UCT staff members also get special pricing for SUSE products in accordance with their terms and conditions.
Let the learning begin
Navigate to www.suse.com/academic, click Register, then complete the required fields and click Create Account.
Note: Use your UCT staff/student email address to get full access to all the good stuff.

SUSE takes a day or two to process your request and will confirm your access via a SUSE Academic Access Approval email.

And that's it! You can either access this online training resource by clicking Access SUSE Academic in your SUSE welcome email and agree to the terms and conditions, or simply go to www.suse.com/academic and click Login.
Get help
SUSE offers support and knowledge in the form of forums, articles, FAQ and more.  Go to https://forums.suse.com/faq.php and use the Search Forms or Advanced Search to find more information.
If you're still stuck, contact the SUSE Academic Program Manager, Brenden Bulmer, for assistance.