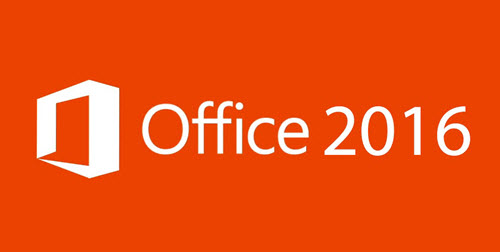 Microsoft has released Office 2016, their latest version of the office suite. This new version of Office was designed and built with mobile and cloud computing as central inspirations and it leverages the power of both to bring you a powerful and versatile package.
The new suite has a smooth new interface, offering you a choice of five theme colours. It also comes with a smart new 'Tell Me' tool, a digital assistant to help you perform certain tasks. The 'Tell me' tool is located to the right of the tabs above the ribbon. New information is available to word users in the form of Bing Insights, which will look in background information, news and related stories for words that you select in your document.
Designs and functionality for mobile devices have been vastly improved, with more of the desktop features filtering through to mobile app versions as well as improved responsiveness in design.
The biggest addition to functionality and convenience is the Share button in the upper right-hand corner of Word, PowerPoint and Excel, which allows for collaboration (in live time) on documents stored in the cloud.
New features
Word
For touchscreen devices, there are finger-friendly cursor controls for easy text selection, copying and pasting.
More of the functionality of the full version of Word has been pulled through into the mobile versions, and you now have access to tools such as track changes.
For more visit the Word updates page.
Excel
There are improved business intelligence (BI) tools as well as major database enhancements.
There are quick analysis tools which take your dataset and offer you suggestions as to what to do with the data using the lightning worksheet icon.
There are six exciting new chart types.
3D mapping tools allowing you to compare map data such as rainfall or temperature over time in 3D, overlaid on maps.
For more visit the Excel updates page.
Outlook
There is a new 'attachment' feature which brings up a list of recently worked-on files when you wish to add an attachment to an email.
The 'Clutter' feature uses intelligent learning to analyse your email patterns, sort unimportant and spam mails into a separate folder, to help you manage your inbox more effectively.
For more visit the Outlook updates page
Powerpoint
Collaboration enhancements mean you can now work on presentations together with other people in real time, using the Share function, see what they are doing and make your own comments and changes.
If you write a bulleted list on a slide, PowerPoint 2016 will react by offering to turn your text into a SmartArt graphic to represent the steps outlined in the list.
PowerPoint Designer is a new service that takes your visual content and offers you a variety of suggested visual treatments or filters you can use to improve the appearance of your slides.
For more visit the Powerpoint updates page.
Visit the Microsoft website to find out more about Office 2016 and the latest product updates. Check out the new improvements for each package individually.
Training
There are several fantastic LinkedIn Learning courses to assist you in becoming familiar with Office 2016: