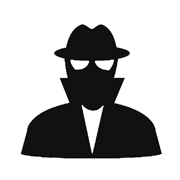 Having your mobile device or laptop stolen has become a stark reality, with cases being reported daily at police stations. Previously, losing your mobile phone was not such a big deal. Now, if your device is stolen, you may initially go cold and feel sick. Then, once the shock wears off, you realise just how much you lost - not only have you lost the device, but everything on it. All your contacts, photos, files and access to your favourite sites. In most cases your stolen property is gone forever, but, by being prepared and installing the necessary tracking apps, you may stand a chance of getting your device back.
This guide will help you to set up and track your device should it ever get stolen.
Help! My device has been stolen
Mobile devices have become one of the most sought-after items for thieves. They don't have to make too much of an effort to find their potential target if you walk around in public using your mobile device.
Before you realise it your phone is in the hands of someone else who can easily get lost in a crowd or who knows of a quick getaway.
There are a number of applications specifically designed to help you locate your mobile device in the event that it is lost or stolen. Some manufacturers even pre-install this functionality, making it easier for you to track your device.
Android
Android Device Manager can track your Android phone or tablet without you having to install an app. However, this option will only work if your device is connected to your Google account and if it has internet access.

You can then either use a laptop or another Android device to track your phone.
Log on to the Android Device Manager site or access the Android Device Manager app.
Once you have successfully logged on you can either let the phone ring or Enable Lock & Erase.

If this option does not work, your phone may not have internet access. Keep on tracking it until it connects to Google's services.
Apple
In order to use the Find my iPhone app, you need to have previously activated this service on your iPhone, iPad or Mac. The service is cloud-based and can help you track your device by providing the location.

If you haven't installed this app on one of your other Apple devices, simply go to icloud.com
Log on with your Apple ID.
Note: Please remember that for this option to work, your stolen device must be connected to the Internet via mobile data or WiFi.
 Once you have successfully signed in look for the Find my iPhone icon.
The Find my iPhone interface opens.
From the All Devices dropdown menu, select your missing device.
 The tracking process will now commence.

If the tracking process is successful your device's location will appear on the map.
You now have the option of either playing an acoustic sound, activating Lost Mode or, as a last resort, opting to erase all your data.
Note: Find my iPhone will no longer work once you choose the erase option.
Once you activate Lost Mode your mobile device will be locked and a customised message which contains a contact number will appear on the stolen device's screen.

Should the device not be connected to the internet at the time, Apple will let you know once the device is online so that you can track its whereabouts.
If you pinpoint your phone's location, give its whereabouts to SAPS. Don't go after it yourself. You never know what situation you might find yourself in.
 
What next?
Report the crime
Going to the police station can be quite daunting after you have just been robbed, but you need to report the crime so that you can get a case number. This will be required by your insurance company, banks and any retailers should you accounts be accessed and used fraudulently.
The South Africa Police Services (SAPS) may not be able to get your phone back, but they could possibly use the information that you provide to track thieves selling mobile devices online.
If you are robbed in a place where there are security guards on duty, report the crime to them so that they can be on the lookout for any suspicious activity (i.e Campus Protection if you're on campus or security personnel at a shopping mall or train station).
Contact your bank
Let your bank know immediately that your device has been stolen and that there is a possibility that the thieves may use your online banking information to make purchases. They will also be able to advise you on what needs to be done in order to reduce the risk of your account details being accessed.
Prevent your personal documents from being used
If your device (or any online accounts - such as email or cloud storage) contains scans of your ID book and other sensitive documents, register the documents with the Southern African Fraud Prevention Service (SAFPS) via phone (011 867 2234) OR email protection@safps.org.za. In cases of financial fraud, contact the Credit Ombudsman to resolve disputes with credit providers or agents.
Prevent thieves from using your mobile data
Contact your mobile service provider so that they can block calls from being made using your SIM card. Thieves could end up using your phone to make expensive calls, which you will be responsible for paying.
Change all your passwords
List all the online accounts and services you've used on the device, then change those passwords immediately. Avoid making these changes from public computers (which criminals can use to capture your information) or over public Wi-Fi services (which can be intercepted by criminals).
If all else fails
Add your phone's IMEI number to a free global database. If your phone is found, the IMEI number can be used to contact you.