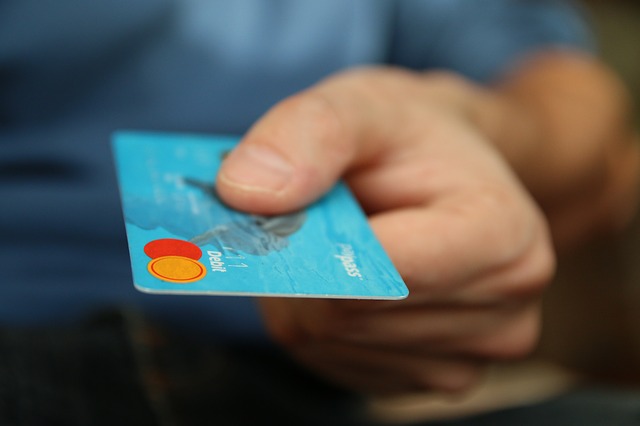 Many people have given up standing in long queues at banks and have instead opted for online banking. The cool thing about online banking is that you can access your bank account wherever you are - provided that you have Internet access. The downside is that if a hacker gets hold of your log on details, they can access your bank account, transfer your funds, and even lock you out of your account.
Because hackers will go to any length to gain access to your personal information, you need to be extra cautious about where and how you do your online banking - ensuring that you're always secure.
The same applies to shopping online. When hackers have your credit card details, they can make purchases on your behalf. So before you enter any sensitive information on the Internet, always make sure that you're using a secure site. On a secure site, the address bar should show a padlock symbol, and the web address should start with https (with the "s" standing for secure).

Buying or selling goods online
Online classified sites have made it easy to find a wide range of items with the click of a few buttons. Once you've selected the desired goods always request a face to face transaction. This allows you to check out the goods beforehand and then decide if you want to make the purchase.
When it comes to selling your items online, don't give your home address or home phone number on the site or to potential buyers. Rather just give an email address where potential buyers can make initial contact with you. After this, you can give more information if you're convinced the person is a genuine buyer. Recently, a seller was killed by potential buyers that pretended to be interested in buying his car - so it's important to be extra cautious before meeting anyone interested in buying from you:
 Arrange to meet in a safe place.
Take someone along with you.
Give someone the potential buyer's name and contact details, and tell them where and when you're meeting the buyer.
Cancel the meeting if you feel uncomfortable before or during the transaction.
Safe and secure online transactions
When selling goods online, there are times where the buyer will need to transfer money to your bank account. You may receive an SMS from the bank confirming that payment has been made, but in some cases, this is actually a fraudulent message from the potential buyer. Whenever you receive such messages, double check with your bank that payment has really been made.
When buying online, you can use PayPal - which is a safe and secure method to transfer money from one account to another. You can use your credit card or another bank account without exposing your account numbers. You can transfer money to your PayPal account and then when shopping online, simply use your PayPal account to make the purchase - without your banking information ever being displayed. And because PayPal is universal, you can use it to pay for goods from almost any part of the world.
Additional safety tips
Doing your shopping and banking online can be quick and easy, but if you're ignorant of the potential risks, you can end up paying a much higher price than you bargained for. These useful tips could protect you in the long run:
Always try to avoid online shopping and banking online when using public computers and free WiFi, as these options are particularly vulnerable to hackers.
Use strong passwords, passphrases and PINs.
When navigating to your bank's website, always type the bank's web address into the browser yourself. Don't click on a link in an email, as it may be a malicious link that takes you to a fake banking website.
Because paper mail can easily intercepted and read, rather opt for electronic statements from your bank or service provider.
Always ensure your bank has your up-to-date contact details.
If you don't know a retailer, do some research about them before buying from them.
You may receive unsolicited email from a company that you know or don't know asking you to send information. Delete these emails and don't provide any information.
A bank will always address information personally instead of in a more general manner such as "Dear Sir / Madam". Familiarise yourself with the style of the legitimate letters you receive from your bank so that you easily identify fraudulent correspondence.
Double-check all details of your purchase before making payment.
Always check your credit card and bank card statements to make sure no unauthorised payments have been made.
When making payment to an individual, never transfer money directly into their bank account. Instead use a secure payment site such as PayPal.