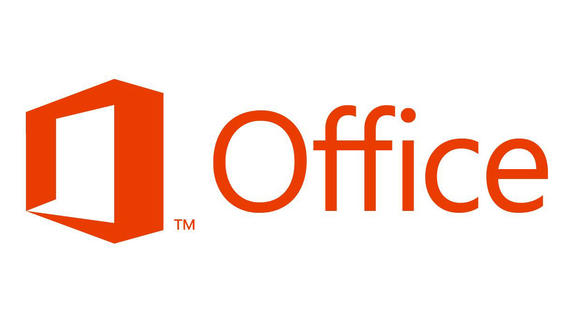 In 2013, Microsoft released Office 2013 with a new modern-style interface, new programme features for all of its desktop applications as well as tie-ins to the cloud for storing documents online. All new machines issued by ICTS after its release are preinstalled with the software.
A new look
Office 2013 has a sleek new look, which is in line with Microsoft's new operating system, Windows 8. The design is crisp, minimalist and unadorned, which focuses the user's attention towards work and away from any distractions decorating the screen. The whole suite is geared around efficiency and productivity and this becomes apparent very quickly when one begins using the product.
A new way of working
The two main new features of the Office suite are the functionalities related to the cloud and mobile devices. This means that usability is optimised across the whole spectrum of available hardware and that online collaboration and universal access to projects are now a reality.
Touch-friendly functionality
The second major change is the focus on Office functionality for mobile devices and tablets.  Several of the new features are designed to be used with touchscreens using gestures such as tap, pinch, stretch, slide, and swipe for various functions. Depending on the device, various elements are automatically repositioned to make allowances for hand and device size.

See the following link for information about how to be productive on a touch device using Office 2013.
Brand new features
Many improvements and new features have been added across the product suite to improve productivity and convenience.  We have highlighted some new features from each of the most popular Office applications.

Word
At start-up Word offers a wider selection of document templates to get you started. These can be previewed when opening a new document and quickly downloaded with the click of a mouse.
Adding images is now much easier with the online picture tool – it allows you to search for images in your online galleries (such as Facebook and Flickr or your OneDrive account) without having to open your browser.
The layout tools are more sophisticated and user-friendly and alignment guides now appear as you move elements around on the page.
You can now open PDF documents and reformat them as Word documents, and you can insert a PDF or part of a PDF into a Word document. You will also be able to fill in PDF forms in Word.
Word 2013 Video Training as PowerPoint Presentations.

Excel
Excel will recommend charts to you based on your data sets by using smart analysis tools. By selecting the portion of the spread sheet to work with and clicking on the little Analysis icon that appears, it will present formatting, charting and pivot table options.
Excel now offers over 20 new functions, many related to engineering and trigonometry, which will appeal to students and academics alike.
Pivot tables, a powerful analytical tool and previously mostly limited to advanced users, have been made much easier to use. They will become fundamental to analysing and extracting meaningful results from your data sets.
Slicers is a new tool which is geared toward data analysis. It allows you to view 'slices' or relevant sections of your data at the click of a button without creating or manipulating tables.
Flash fill is a feature, which detects a pattern based on the data you enter and automatically fills your rows and columns for you. This is useful for things such as reformatting phone numbers, changing date formats or joining and separating names.
Excel 2013 Video Training as PowerPoint Presentations.

Outlook
There is a new and more efficient system of navigation between email, contacts, calendar and tasks, which makes cross-checking tasks, appointments and contacts' availability easier. 
A much neater interface makes the mailbox display more accessible and easy to scan quickly.
Inline reply allows you to compose a new message in the reading pane without having to open a whole new window.
An attachment reminder feature has been added which enables Outlook 2013 to detect if an attachment was omitted from a message and notify the user before the message is sent out.
A mini weather forecast now appears attached to your calendar, which you can set to show you the weather in your current location.
Outlook 2013 Video Training as PowerPoint Presentations.

PowerPoint
The Presenter View has been refined to make PowerPoint easier to use for the presenter. It has been darkly colourised for dark meeting rooms and presentation venues and no longer casts a glaring white light onto the presenter's face. The built-in laser pointer tool is also a great device for presenters to draw attention to points of interest on slides.
PowerPoint files can now be exported as mp4 and WMV video formats and background music can be played across multiple slides.
An eyedropper tool is available in slide view, which allows you to select colours from anywhere on your slide and use those colours to co-ordinate your designs.
Chart-formatting controls have been brought over from Excel to PowerPoint making the adjustment of graphs and data manipulation much easier and quicker.
PowerPoint 2013 Video Training as PowerPoint Presentations.
More information
These are but a few of the new features, which Microsoft details on its website in short informative videos. You can also learn more with these handy Office 2013 Quick Start Guides: