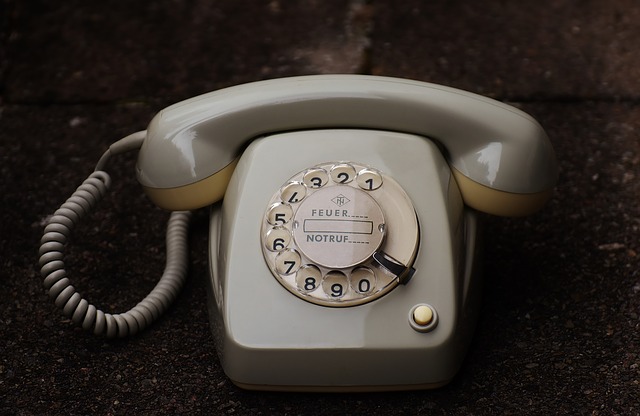 Lindiwe hated mid-terms. There was studying to be done, assignments to complete and she still had to learn her part for the group's drama presentation which Zoliswa and Shaz kept on nagging her about. With her morning free, Lindiwe decided to finish her history of dance assignment and then move on to the dance presentation.
She was staying at her parents' place in Tamboerskloof for a few days as they had left early that morning for the Kruger National Park. She decided to use her mom's new PC in the study as it was a lot faster than her second-hand laptop.
After two hours, with just her closing paragraph still to do, Lindiwe decided to take a break and mull over what she had written to make sure she hadn't forgotten anything. She made a cup of tea and a chicken mayo sandwich and was just heading back to the study to finish off and review her paper, when the house telephone rang.
She first thought of letting it go to voicemail, but thought it could be her parents letting her know that they had arrived safely in Nelspruit.
"Good day, is this the Magalies residence?" Without a second thought, Lindiwe said "Yes, it is".
"Good day, ma'm. My name is Rajesh Naidoo from Microsoft's Technical Support Services and it has come to our attention that your machine has been infected with a virus".
Lindiwe, annoyed at this unwanted interruption and wanting to finish off her paper, asked: "How do you know this?"
"We have received calls from numerous residents in the Tamboerskloof area, claiming that their computers have a virus. After careful investigation we have found that it is caused by the broadband connection."
Rolling her eyes, Lindiwe asked: "Okay fine. What do I have to do? Let's just get this over and done with quickly, because I have an assignment due and I still need to go to class."
"Not to worry, ma'm, I will help you get this sorted ASAP. Just do exactly what I say".
Lindiwe followed Raj's instructions which led her to a number of websites. Then he asked her to go to Event Viewer.
"What is that?" she asked. He then told her to go to the Windows Start orb and enter Event Viewer in the Search bar.
"How many entries are listed in the system log," Raj asked.
"It says over 55 000!!!!"
"Did you know that all those entries are errors caused by the virus?"
"No way. How did this happen? Is it something I did? What should I do?"
"Ma'm calm down. I now need you to check the security log."
"Um, that says 28 000 entries. That's not good is it?"
"Ma'm, the infection is more serious than expected. I can fix it, but it will cost you."
"What? But why? This is so not cool. How am I supposed to pay you? Can you guarantee that the problem will be fixed?"
"Yes, I can fix it. I just need you to give me your credit card details before I start the clean-up."
Lindiwe's parents had given her a credit card for emergencies and thinking that this was a major emergency, she fetched it and rattled off the number.
"Thank you ma'm. I am now going to transfer you to the technical manager who will do the clean-up."
After some canned music-on-hold, Lindiwe was put through to someone else.
"Hello, this is Ravi. My colleague has informed me about your problem and that you are in hurry, so I will quickly fix it. Please go to ammyy.com so that I can access your computer remotely."
After confirming that she had successfully accessed the site, he then asked her to download the remote software on her PC, telling her exactly what needed to be done. Once the installation was complete he asked her for the unique user ID so that he could access her machine remotely.
She gave the user ID and after a few seconds the computer screen went black and then she noticed the arrow on the screen moved.
"Okay, great you have access to my machine. What are you doing now?"
"I am going to install the software that will clear the infection from your machine. Ma'm, the installation will take a few minutes so I ask that you be patient."
With not much else to do but wait, Lindiwe decided to check her messages on her mobile device. She logged on to Facebook and posted that Microsoft called to say that her mom's PC was infected with a virus and that they were in the process of fixing it.
A few minutes later, Shaz's number appeared on her phone. Thinking that this was about the presentation, Lindiwe answered apologising for the delay.
"Shaz, I know I know. I am so sorry. I thought I would have had it finish by now, but Microsoft is doing a clean-up of a virus that was on my mom's PC.
"Lindiwe!!! Are you insane. It's a scam. Have you never heard about it before? They tried the same trick on my gramps and he doesn't even own a computer. Did you give them access to the machine?"
"What do you mean it's a scam? Shaz, they asked me to check stats and there were like thousands of entries that were reported as being viruses. It's not a scam, this is serious!"
"Linds. Okay, listen to me. Are they still on the phone?"
Lindiwe picked up the handset and shouted "hello, are you still there? What did you do to my machine?" All she heard though was a dial tone, indicating that Ravi, if that was even his real name, was long gone and that the damage had been done.
"They put down, Shaz. I messed up big time. What have I done" she asked with her head in her hand.
"Linds, it is going to be okay. Phone your bank and tell them what happened so that they can stop your credit card. Then report what happened to SAPS. They have a special cybercrime unit. If you have another machine in the house, log on to all your personal accounts and make sure that you change the password.
"Jeez, Shaz, this is really scary. I didn't expect this to happen to me. Thanks for the advice. I'd better quickly change those passwords."
Not sure of how much damage had been done, Lindiwe called her bank and spoke to Nomsa in the bank's fraud division. After checking her account, Nomsa broke the news that R5500 had already been used to buy a range of goods online from Kalahari.com. Thinking that her day couldn't get worse, all she could do was ask that they stop her card and prevent any further transactions.
With a heavy heart and tears streaming down her face, she made the dreaded call to her parents. Ever supportive, her mom's calming voice replied: "I am sure that following the bank's investigation, they will see that it wasn't actually you that spent the money and will have no choice but to repay the money. In the meantime I will ask your dad to put some money into your savings account in case you need anything." With tears in her eyes, Lindiwe apologised one last time to her mother and hoped that the incident had not spoilt her parents' holiday.