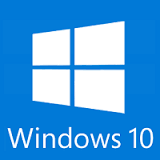 Introduction
In one of the biggest shifts in function and design since the move from Windows XP to Windows 7, Microsoft's release of Windows 10 has the Internet abuzz with excitement. It was released to very positive reviews from across the tech community, with the general consensus being that it retains the features of older Windows versions that really work, and introduces a bunch of exciting new ones which are way more than just flashy gimmicks.

In Microsoft's own marketing, the company emphasises the fact that Windows 10 is both fresh and familiar – marrying the best aspects of both old and new to provide an offering that's receiving some very positive feedback. Microsoft is also presenting "Windows as a Service" – meaning that it's never completely finished and will constantly evolve as users feed back their experiences, wants and needs to the tech giant.
What's improved?
The desktop
Many users were unhappy with the de-emphasis of the desktop in Windows 8, so reviewers are raving about its re-appearance in Windows 10.
The desktop Action Centre, which is part of the system tray, offers new features including notifications for mail, calendars, reminders and more. Click the notification tray icon (in the bottom right corner of the screen) and you get instant access to settings such as Wi-Fi, Bluetooth, airplane mode and other controls.
Start menu
People were uneasy with the Start menu's removal in Windows 8, but this fixture has reappeared in Windows 10 – to the delight of the public. The new and improved Start menu remembers and shows your most-used applications and shortcuts. It also features the Windows 8 fixture, Live Tiles: colourful blocks that launch applications. Folder-based organisation has been replaced with search-based organisation, so you can find and launch apps by typing as soon as the Start menu opens. You can also pin frequently-used apps to the Start menu.
Settings menu
With the new Settings menu, you're no longer reliant on the Control Panel because your most basic settings are easily accessible. Reviewers reported that the new setup is much easier to use. However, you can still access the Control Panel if you need to.
What's new?
Microsoft Edge
Windows 10 comes with a built-from-scratch web browser, designed to shake off the troublesome legacy of Internet Explorer. Microsoft Edge manages this with ease, offering minimalist style and a fast, efficient browser engine. It features a completely new interface, with an address bar and tabs at the top, and back, forward and refresh buttons below.

Edge offers you a Reading List (articles you save to read later) and you can manage this – along with your favourites, history and downloads – from the subtly-placed Hub. You can also highlight and annotate web pages, and then save the results. Annotated pages retain your notes when you visit them again.

Note that extensions aren't available for Microsoft Edge as yet, so websites that require extensions might not work as they should.
Task view
Previously, you could press Alt + Tab to view all the windows that you had open on your computer. One drawback of this was that when you removed your hand from the keyboard, this view would disappear. In Windows 10, you can now click the Task View icon to get the same view – but this screen will only close when you dismiss it (by clicking the Task View icon again, selecting one of the windows, or pressing the Esc key).
Virtual desktop
Gone are days of only having one desktop. Similar to smart phones, Windows 10 allows you to create a number of desktops in a matter of seconds. This means that you can have a desktop for your email and calendar, a second desktop for all your specialised applications and a third for your music and YouTube. You can then toggle between these desktops using Task View.
Windows susbsystem for Linux
The introduction of Windows Subsystem for Linux means that Windows will soon cater for Linux users. Instead of a virtual machine, a genuine Ubuntu image be placed on top of Windows and will include downloadable binaries.

 
More information
These are just some of the new features of Windows 10 – with others including Continuum, Central Notification Center, Snap Assist. To learn how to make the most of the new features, read these articles:
The Windows site licence at UCT entitles you to install or upgrade your UCT-owned Windows computer to run the Windows Enterprise edition as per this chart.
If you wish to upgrade the version of Windows that is installed on your UCT machine (purchased with UCT funds), log a call with the IT Helpdesk by logging an online call, emailing icts-helpdesk@uct.ac.za or calling 021 650 4500.