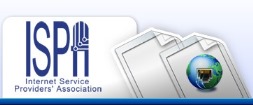 UCT is a member of the Internet Service Providers Association (ISPA), a South African Internet industry body not for gain. ISPA is a voluntary organisation, representing the interests of its members. All ISPA members are bound by the Association's Code of Conduct. This Code requires all members to meet certain standards in terms of privacy, consumer protection, spam and protection of minors.
If an individual or organisation feels that their material is being unlawfully accessed they are entitled to send a take-down notification to the ISP concerned. A take-down notice is a formal request to disable unlawful content from being accessed via an ISP's network.
What procedures are followed?
In terms of section 75 of the Electronic Communications and Transactions Act ("the Act") UCT has designated the Internet Service Providers' Association (ISPA) as an agent to receive notifications of infringements as defined in Section 77 of the Act.
ICTS engineers respond as soon as UCT becomes aware of a copyright infringement.
A call is logged with the IT Helpdesk to block the IP and MAC address of the offending machine to prevent it from accessing the Internet.
The offending machine is traced to a faculty or PASS department.
ICTS notifies the relevant faculty or PASS department management team in which the machine is located.
The management team in the relevant Faculty or PASS department must then:
Locate the owner / user of the offending machine.
Take the appropriate preventative and disciplinary action.
Ensure that the offending content is removed from the machine. (If necessary, ICTS engineers can assist in this process.)
Inform the IT Helpdesk once the content has been removed so that network access can be re-enabled.
Contact ISPA
Should you believe that material hosted by UCT infringes your rights or should otherwise be taken down, please contact ISPA.
The ISPA Take-Down Guide is available at https://ispa.org.za/tdn/how-to.
Contact details for the Internet Service Providers' Association:
Postal address

Telephone

Take-down notice email

Take-down notice information and form

Internet Service Providers' Association (ISPA), PO Box 518, Noordwyk, 1687.

010 500 1200