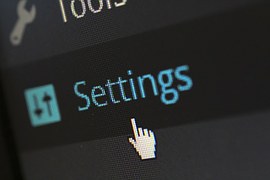 Roles are assigned to users depending on the contribution they will be making to the website. Different levels of access are assigned to each of the roles and are activated when you log onto the site using UCT's Single Sign-on Authentication.

The user roles on the Drupal platform are as follows:
Editor: has the least level of authority with the ability to modify content and request them for review. They are not able to publish their own content. 
Super editor (SE): has a higher level of authority. They can create and edit most content types.
Domain Administrator (DA): has a higher level of authority than super editor and editor, with access to all website configuration. They can read and edit all published and unpublished content.
Platform Administrator (PA): has the ultimate permissions at platform level, and is not confined to a specific domain. This role can create and delete sites and user roles.
More information on what these permissions entail is contained in the training manual for the web CMS.
The following graphs detail the permissions each user has.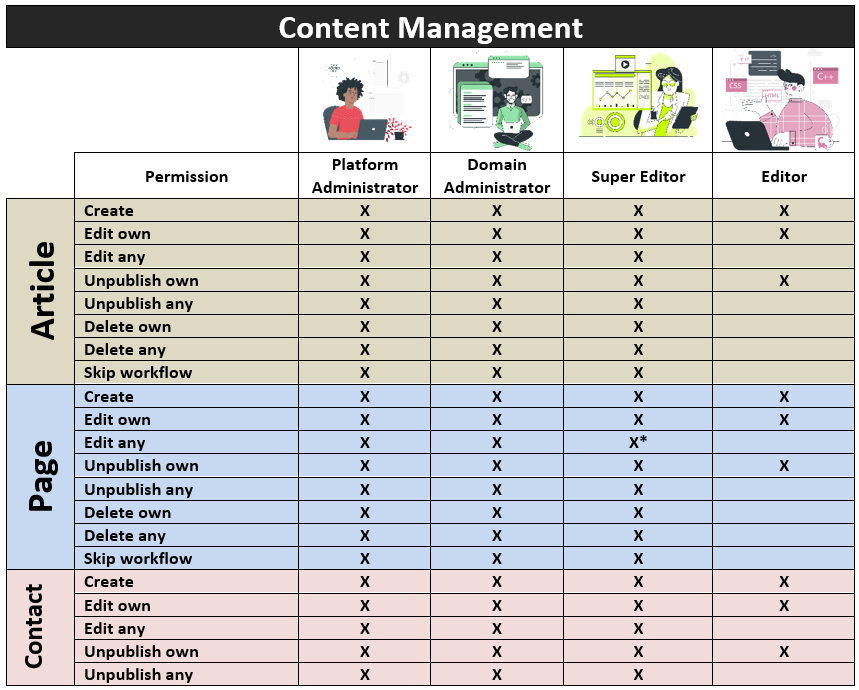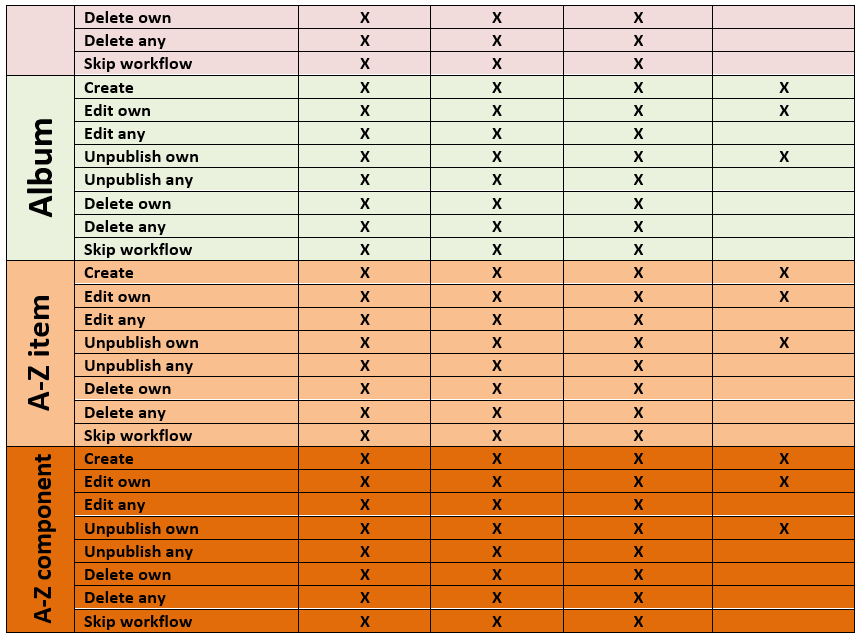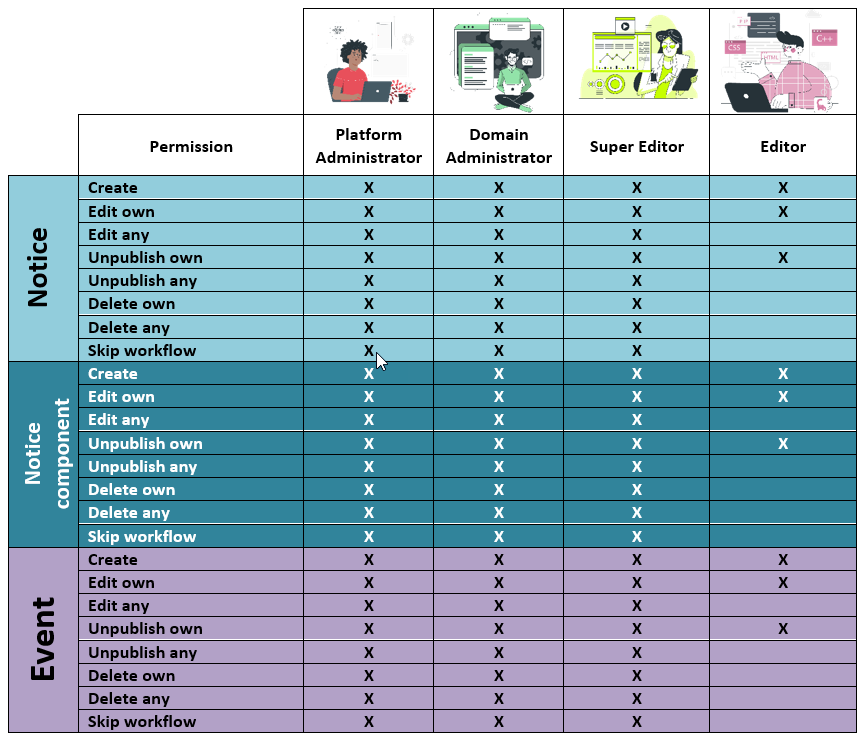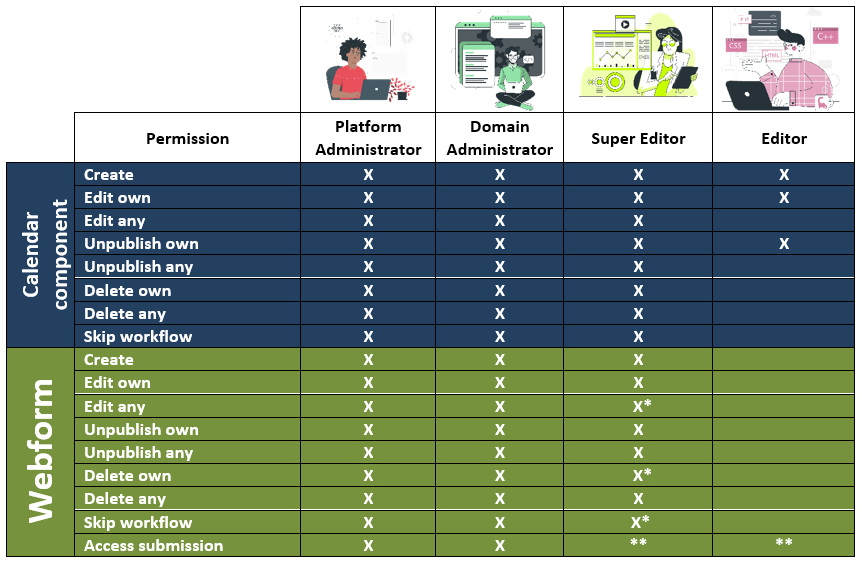 *Excluding locked content
*X if given access
**Access is based on manual assignment