Welcome to the new ICTS website
Our new website was designed with you in mind. Our top priority was to make finding what you are looking for quicker and easier, so we have presented you with a number of navigation options. We hope you like the slick new interface and enhanced functionality.
The new site is:
easier to navigate
easier to read (with less wordy content)
enhanced with related articles separated from the main text
mobile-friendly
Navigation
In addition to the traditional menu (now near the top of the screen), there are several ways to navigate the site. Choose your preferred method:
Search
Our custom search function trawls the website for whatever you're looking for and returns accurate, Google-powered results.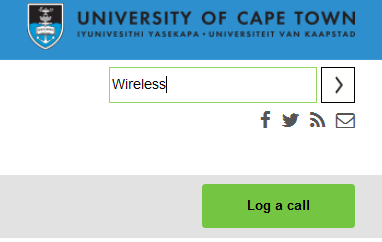 The role selection method
On the home page, select your role (e.g. staff member, student, lecturer) and then choose what you want to do.  A customised quick links list will be presented to you to help you find commonly-viewed topics.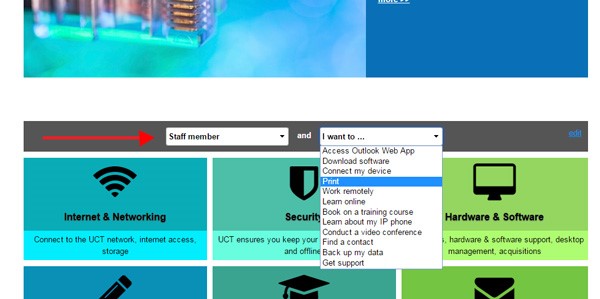 Blocks on the home page
The home page is divided into 9 blocks, listing the most commonly-used ICT services. These will lead you straight to our most popular content.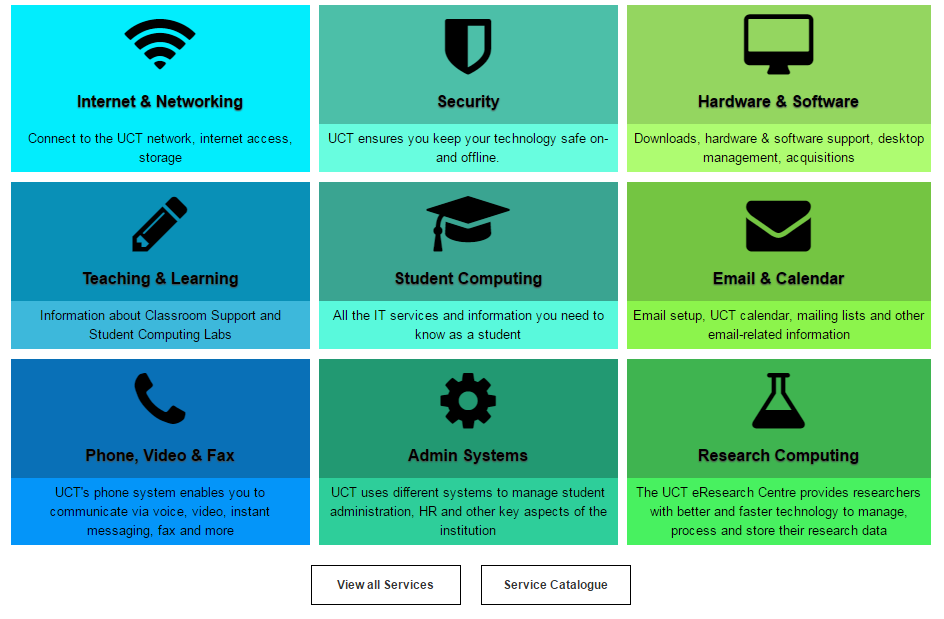 Services page
The services page, which you can access from the main menu, lists all the services we offer you, in alphabetical order for ease of use.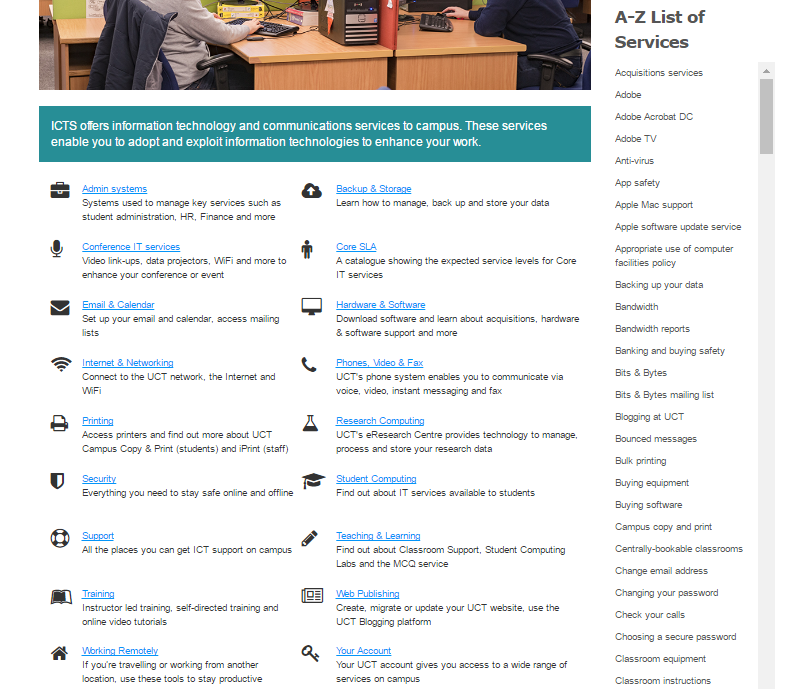 The A-Z list
If you prefer not to navigate via menus, you may want to use the scrollable A-Z list on the Services page. Find an area you want to learn about and click the link to be directed to the relevant content.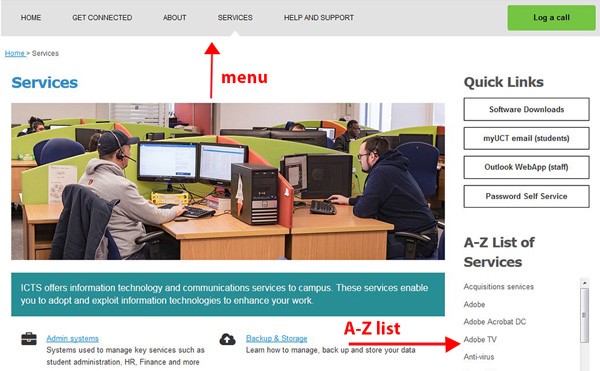 Simplified content
The ICTS website is packed with content, and while this is great when you need all the nitty gritty information, it can make a website hard to navigate. 
We wanted to make the content easier to read, so we have revamped all the articles so that you can choose the level of detail that you need. These articles are enhanced with additional related information on the sidebar (right hand side of each web page). You'll find related links under the See also and FAQs areas of the sidebars.
The sidebar also includes references to the Core Service Level Agreement (SLA) we have with the university. Clicking an SLA link takes you to a description of the service, defines the service level you can expect, and lets you know how to get access to it or help using it.
We'd love to hear from you
Please write to us using the ICTS Feedback account and let us know what you think of the new website.