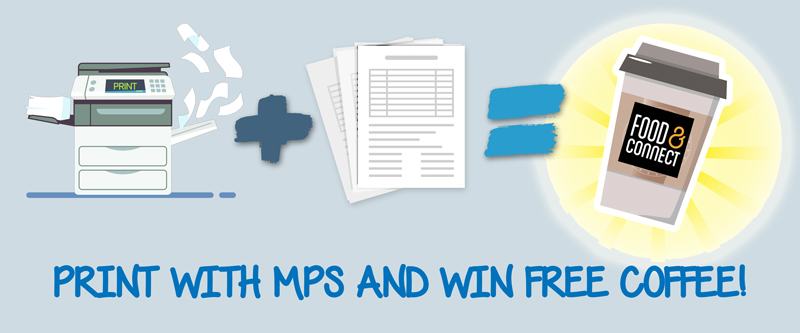 You have come to know and embrace the convenience and efficiency offered by Managed Print Services (MPS), which boasts numerous Xerox devices across all campuses and residences.
Did you know, you can now win free coffee, the more you print with MPS?
That's right! MPS and Food & Connect are offering free coffee vouchers to students who frequently print 😊
All registered UCT students are eligible to win. Simply print at an Altron MPS (Xerox) networked printer and you could win one of 4 vouchers weekly, for a large coffee at Food & Connect.
This offer currently runs from 24 October 2022 to 15 November 2022, and will resume in 2023*.
Winners will be announced on social media and contacted via email. So, keep an eye on that inbox!
View our terms and conditions to see how the competition works and what you need to know.
MPS benefits
Remember, with MPS, you no longer need to outsource your printing to external vendors. Document Centres across campus cover all your printing needs – including bulk printing, poster printing, and more.
All the print devices support Follow-me printing, which means that you can release a print job from any Xerox printer on campus, regardless of where you printed from.
We wish you the best of luck with the competition.
Happy printing!